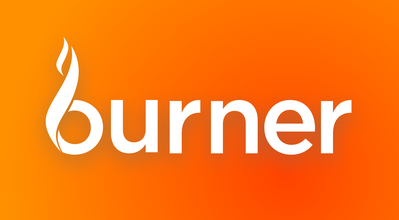 Burner Wellness
Founded

2015

Group Sizes

Larger than 200

Customers Served

20K
About Burner Wellness
Burner is ushering in a new era in the employer-driven health and wellness space.
Our goal for your organization is to keep employees engaged with their wellness goals on a daily basis, and eliminate the administrative burden that is all too familiar for administrators that manage a wellness program.
Our "All In One" model means that Burner will deliver employees everything they could possibly ask for in a wellness program.This includes challenges, guided workouts, meditations, and nutrition plans. Burner's intelligent platform leverages data to automate what would normally be manual tasks for a wellness program administrator. This means health risk data, content management, incentive management, and engagement metrics will be available at the touch of a button. (This means less paperwork, and no more spreadsheets!)
Burner is truly the hub for everything wellness at your organization.
Value Proposition
The Burner Wellness platform does what it sets out to do: Provide a culture building, yet personalized experience to every employee within your organization.
1. Burner Improves Lives: Every employee receives their own personalized wellness program which guides, educates and inspires them everyday.
2. Burner Drives Engagement: Burner rewards employees with points and badges for healthy behaviors. Employers use incentives to encourage these behaviors.
3. Burner Delivers Insights: Burner turns data into actionable insights employers can use to make smarter, faster and better informed decisions.
4. Burner Delivers Results: Whether your goal is to improve productivity, morale, or reduce healthcare costs, Burner delivers a measurable return on investment.
We use the latest technologies to provide the right guidance, to the right person, at the right time
Get More Info
Burner Wellness Offerings
PLATFORMS & HUBS
Wellness Companies
H&P POINT SOLUTIONS
Mindfulness at Work

Stress Management in the Workplace
Corporate Resilience Program

PHYSICAL WELLNESS
Corporate Fitness
On Demand Fitness Programs
Corporate Walking Challenge
Corporate Fitness Challenges
Corporate Challenge Program
Corporate Nutrition Programs
Health Literacy Programs
Incentive Fulfillment Companies
Burner Wellness Reviews
Burner Wellness Materials
burner_one_pager.pdf
You must be a registered user of Shortlister to access this
information . Click below to register and download these materials .
Burner Wellness Clients
You must be a registered user of Shortlister to access this
information . Click below to register and see this vendor's clients .
Similar Companies



Wellworks For You

Wellworks For You provides wellness services to companies of all sizes, governments, resellers, and individuals throughout the world.

Wellworks For You was created as a vehicle to assist employers in…




Wellbeats

Only 3 in 10 of American adults get the recommended amount of physical activity. Yet, 75% say they want to exercise more.
Today's workforce is more diverse than ever. Time pressures, accessibility,…




Limeade

WITH LIMEADE, EVERY EMPLOYEE KNOWS THEIR COMPANY CARES
The Limeade ONE platform elevates the employee experience.

CREATING A CULTURE THAT'S GOOD FOR PEOPLE IS ALSO GOOD FOR BUSINESS
Limeade is a soft…