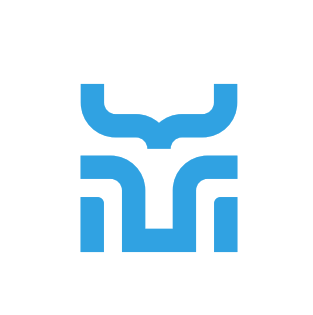 Mentoro
Founded

2013

Group Sizes

Larger than 100

Customers Served

20K
About Mentoro
Mentoro is a financial education company providing a turn-key collaborative financial wellness? solution derived from the belief that financial mentors are the last great hope for educating the working population on healthy money habits and positive behavior change. We seek to spread financial literacy in the workplace by providing experienced educators. Mentoro creates custom programs tailored to company need that ease monetary stress and equip employees with how to plan for their future. We place an emphasis on supporting our partners by driving positive participant results.
Mentoro specializes in plan leadership and solutions nationwide to plan participants, plan sponsors, advisors, benefit providers and more.
Value Proposition
Mentoro provides a turn-key solution derived from the belief that the worksite is the last great hope for educating individuals on healthy financial habits. High financial stress can have a negative impact on employees and organizations making it difficult to positively transition to retirement. Worksite Financial Wellness is structured to not only assist with participant education, but also to support plan sponsors in their efforts to improve their organization.
It lends benefit companies, third party administrators, retirement plan advisors, and record keepers the competitive advantage for winning and keeping plans through a heightened value proposition to both plan sponsors and plan participants. Our implementation team acts as a partner in reinforcing benefit integration through our digital platform and reporting capabilities and in helping with fiduciary responsibilities, saving time and solidifying client relationships. We enable companies to bolster the financial health and retirement readiness of its individual plan participants, reduce personal finance-related stress that can negatively impact employee productivity, such as excessive personal debt, and to serve as fiduciaries to plan participants by helping employees better understand plan offerings. The end result for companies is increased corporate competitiveness and employee morale, as well as higher employee plan enrollment rates.
Get More Info
Mentoro Offerings
PLATFORMS & HUBS
Benefits Navigation Platform
H&P POINT SOLUTIONS
Corporate Wellness Training Companies

Digital Health Content Companies
Corporate Wellness Training Seminars
Workplace Wellness Webinars

Financial Wellness Programs
Financial Coaching Tools
Financial Education
Financial Coaching
Investment Advisors
Corporate Student Loan Programs
Corporate Resilience Program
Mindfulness at Work
PHYSICAL WELLNESS
Corporate Fitness Challenges
Corporate Challenge Program
Incentive Fulfillment Companies
Mentoro Reviews
Mentoro Materials
Mentoro_One-Pager (1).pdf

Mentoro Suite of Services.pdf

Sample Workforce Report.pdf

Mentoro Standard Solution Samples.png

Mentoro_TriFold.pdf

Mentoro Security Overview.pdf
You must be a registered user of Shortlister to access this
information . Click below to register and download these materials .
Mentoro Clients
You must be a registered user of Shortlister to access this
information . Click below to register and see this vendor's clients .
Similar Companies



LearnLux

Wish you learned about Personal Finance + Benefits instead of parallelograms in school? So do your employees. LearnLux blends robust digital lessons + interactive tools with on-demand Financial Adviso…




Best Money Moves LLC

Best Money Moves is a mobile-first financial wellness program that combines technology, information, tools and live money coaching to help employees measure their level of financial stress in 15 categ…




Money Experience

Part of the family of companies founded by noted Boston tech entrepreneurs Jeet Singh and Joe Chung, Money Experience is an educational technology company addressing the need for personal finance educ…